atlanta | 365:148-150
by sam on 05/31/2013
Had to take a little work trip to Atlanta Wednesday and Thursday. No actual photos of Atlanta proper, given that I was in windowless conference rooms in a suburban office park, but this should give you a sense of the excitement of my trip.
This photo was actually taken on Tuesday night. It was me setting my alarm clock for 3:30am so that I could catch a car to the airport for my 7am flight. Yes, I hit snooze when it went off.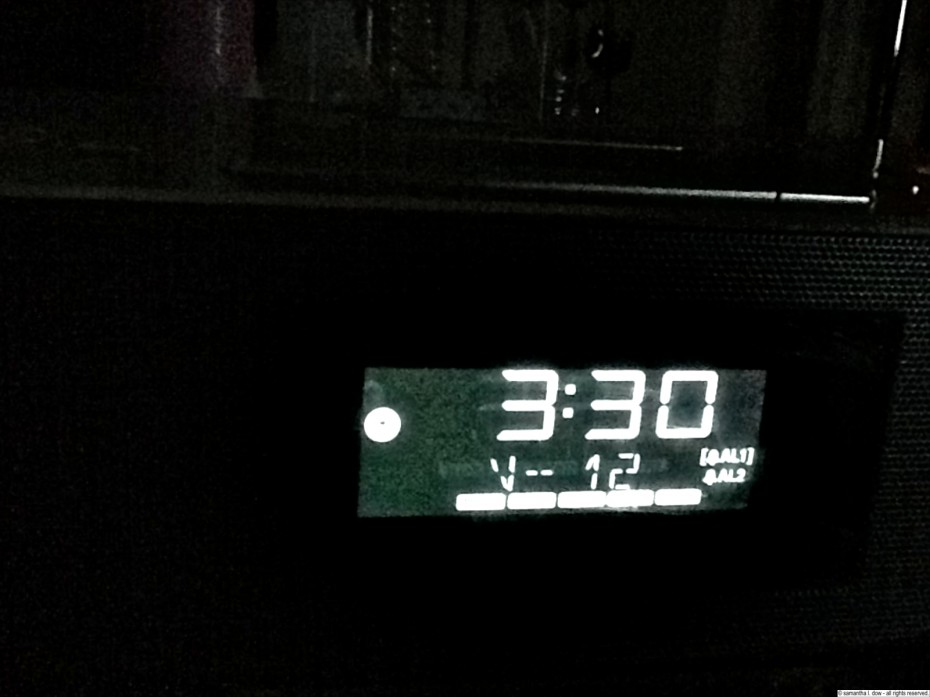 My hotel room at the end of the day. The hotel had clearly been recently renovated, and they did a pretty nice job. It was an all-suite Hyatt, and I had a living room and a bedroom (bigger than many NYC apartments!). Too bad I didn't get to really enjoy it with just crashing for one night.
And finally, this was what the jetway looked like about 5 minutes before we were supposed to board the plane to head back to New York. Not promising. The plane actually showed up a few minutes later. The most fun part (meaning not fun) was that it was a completely full flight, so even though I had packed a completely compliant carry-on, by the time my group got called for boarding, it had to be gate-checked together with the bags of a bunch of other passengers. And unlike every other time I've ever had to gate-check a bag, they actually sent them all to baggage claim, where they were the very last bags off the plane. Annoying.