April pictures.
by sam on 05/2/2005
Now that my web hosting provider has upped my storage capacity from 250 MBs to 5 GBs, I feel much more free to start posting some additional photos from time to time.
As I've mentioned before, I tend to wander around the neighborhood taking pictures in my spare time. Lately though, I'm beginning to wonder if there's something wacky with my digital camera (of course, I was playing with some of the settings to see what they would do). Here's the result. First, a building on 6th Avenue that is just really nice to look at…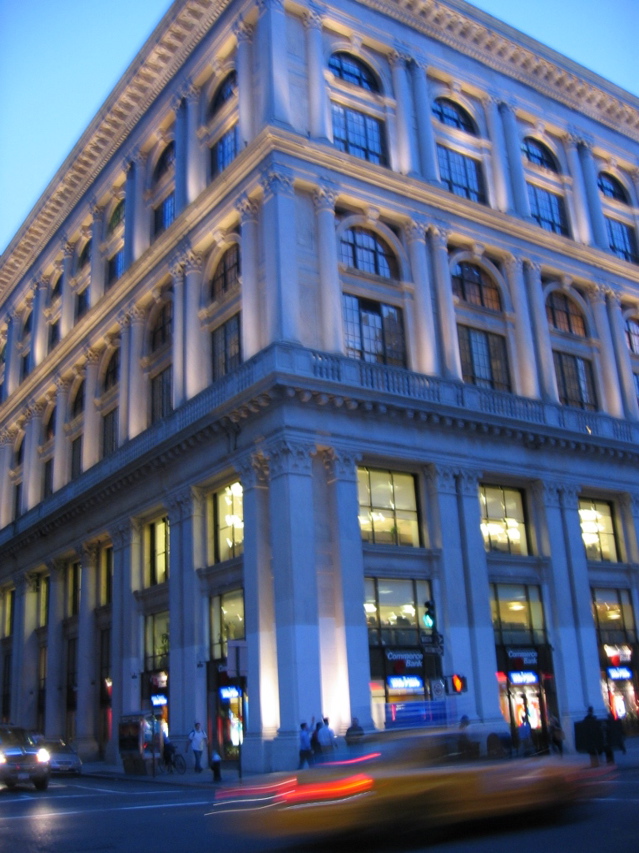 Taxicabs in motion…
Then, on my way home from work, I stopped to take some pictures of the Metropolitan Life Tower, which turned out a little bizarre. Check out these two pictures from the same spot, one with a flash and one without:
How cool is that?! I don't even know what I did, but it's pretty wild looking, huh?
Tags: new york city, photos