London, day 2
by sam on 11/13/2011
Today, my brother was very excited to take me to borough market, which is essentially the green market on the south side of the Thames. Of course, remembrance Sunday put a damper in those plans, as pretty much everything was closed. Including the train to take me to borough station, forcing me (the horror) to walk from Bank station, where I accidentally emerged at street level in the middle of some sort of procession/parade across London bridge. Which was, in actuality, quite lovely.
So then, in search of something to see and/or eat, we ended up walking all the way down Thames walk to black friar bridge, back across, and taking a tour of LSE, before having a classic pub lunch.
Again, more pictures will follow once I arrive home, but today's photo of the day is the view of the millennium bridge and st. Paul's. And I didn't even edit this. It's really this beautiful out here.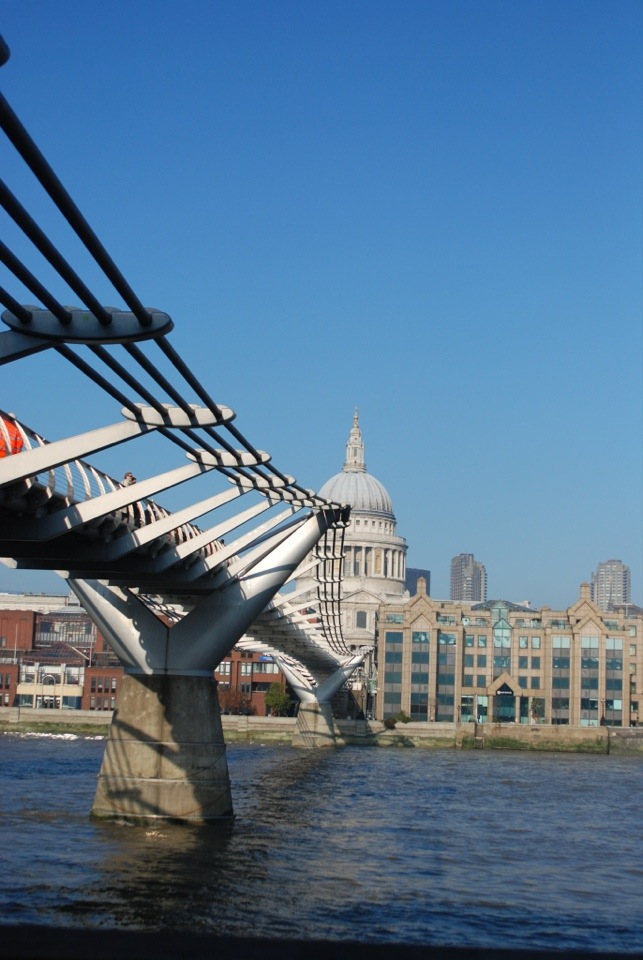 Tags: architecture, family, london, photos, travel